Food is an important part of everyone's life. For many of your residents, cooking was a daily activity as they put meals on the table for their family and friends. 
Create an afternoon tea activity which engages your residents and has the practical outcome of putting food on the table.

Sandwiches are an easy meal for the elderly to prepare. There is a lot of variety and they can create sweet or savoury, depending on their preference. 

For people on a texture modified diet, there are some sandwich solutions, depending on the level of texture modification, which means they don't miss out on the experience. 

Sandwiches are the perfect picnic food. Give your dining area a fresh picnic-style makeover to add to the atmosphere with some checked table cloths and simple glass vases with a few fresh flowers. 

Delicious ideas for Make Your Own Sandwich Day

Have a selection of bread including fresh white, brown and multigrain. Avoid breads like sourdough, rye or Turkish as these have harder crusts and can be difficult to chew and digest. 

Present a range of ingredients in small bowls so residents can get creative. Include a selection of deli meats, shredded chicken, grated ingredients like cucumber and cheese, and some tempting sauces. Steamed sweet potato slices and even apple puree can be other tantalising sandwich ingredients to include. 

Spatulas and tongs will make sandwich creation easier. You could also pre-butter the bread to save time and effort. A dairy free mayonnaise can be used instead of butter.

A moist sandwich is always more palatable so encourage your residents to mix and match their fillings. 
Here are some easy favourites: 
Curried egg sandwiches
Pre-prepare your curried egg with some tasty mayonnaise so it is easy for the residents to spread. Make the flavour mild so everyone can enjoy it.
Chicken and mayonnaise
Shredded chicken is spot-on for this sandwich. You can pre-mix the chicken with mayonnaise to reduce the number of steps involved. Some finely shredded iceberg lettuce can be a nice additional touch. 
Roast beef and mustard
Again, pre-cooked and shredded beef has the ideal texture. Provide a range of mustards so people can choose how strong - or not, their sandwich is. A small amount of finely chopped cooked onions will complement the flavours. 
Cucumber, tuna and mayonnaise
A tried and true favourite! Grated cucumber adds freshness and crunch to the smoother tuna and mayonnaise. 
Turkey and cranberry
Almost guaranteed to be popular. Adding shredded cheese or cream cheese will round out the ingredients. 

Sweet sandwiches
Peanut butter, honey and jam are simple and delicious as sweet sandwich fillings. Nutella, lemon curd or some steamed apple slices with mascarpone are more upmarket options.  
The main enjoyment from this fun activity will come from eating the finished products. Cut your sandwiches into small squares and arrange on a platter so everyone can sample the variety of flavours and tastes created.  
Download our free colourful Sandwich menu template and table talker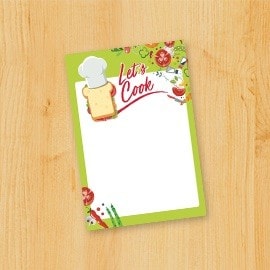 Menu Template
Get your residents to create their own menu for the delicious sandwiches they will make at this engaging cooking activity.
Download now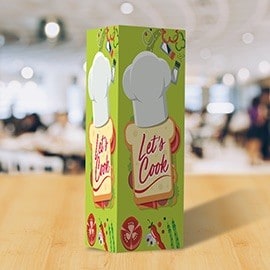 Table Talker
Add to the fun of a hands-on activity with these colourful additions to the table décor.
Download now