Posted on Tuesday, 21ˢᵗ January, 2020
Both Australia and New Zealand have culturally diverse populations built on centuries of migration, immigration and refugees. The chances are your resident population will reflect this rich mix of people who came to our country, bringing with them the food, traditions and celebrations of their homeland.

Why not bring your staff and residents together for an evening of sharing stories and memories of where they came from and how they came to their new home? Even those who are native to the country will have tales of how they grew up and what their lives were like.

One thing which is common to almost every culture in the world is the part food plays in traditions and celebrations.

The highlight of your evening can be a grazing table filled with samples of food from each culture represented at your facility.


Grazing tables are popular for parties and events where guests are encouraged to mingle. It creates a more relaxed atmosphere than a sit-down meal and leaves people to eat and talk as they wish. The food is generally finger food and not more than one or two bite sizes, although it can include small bowls of soup or curry.

The food is arranged on a long narrow table so people can see what is on offer and take as much or as little as they wish. They can easily come back and try new things.

In an Aged Care setting, a grazing table can easily be adapted to suit your residents.


With a little research, you can find out where your resident's origins are and create a list of what countries are represented and what traditional food they loved from home.

Set up your dining room so your residents can sit to eat or use a high-standing table to stand and eat. Some residents may have difficulty selecting food or picking it up, so having staff act as servers to assist will make the experience more pleasant. They can also explain all the different types of food and encourage residents to experiment with new tastes.

The servers can also explain why certain cultures are represented on the table - "Maria came from Italy as a small child and minestrone soup has always been her favourite."


It can represent any culture
The whole point of a grazing table is to present a range of different foods so people can choose what they want to eat. So rather than having to stick to a culinary 'theme', any kind of food can be included - in fact, the more the better.

Take inspiration from these cultural recipes:
It can accommodate all texture levels
With advances in texture modification it is becoming increasingly easy to cater for many texture levels and you can easily make one food adapted to two or three levels. With the display of a grazing table, you can clearly indicate which foods are at which texture level and have a server on hand to assist your residents to make sure they select the right food for them.
It can accommodate residents with dementia
Residents with dementia find it difficult to sit and eat so the concept of 'food on the run' is starting to be implemented in many Aged Care facilities. Food which can be easily picked up and eaten in a bite or two while on the move is ideal for these residents. Anecdotal evidence is already showing that allowing residents with dementia to eat when and how they like is helping them gain weight and reduce some behaviours.


To help everyone get into the fun of the event, you can easily create posters with the flag of each country represented by your residents, as well as the names of the residents who have their roots in that culture. Staff members can also dress in the style of the countries, or even in traditional costumes.
 
Take photos of the event and make a wall poster so your residents can remember the fun of the evening.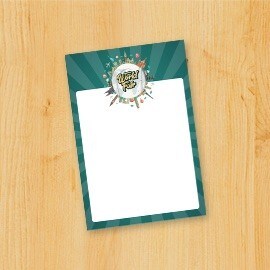 Menu Template
List the delicious food and the country it came from on this fun Menu Template
Download now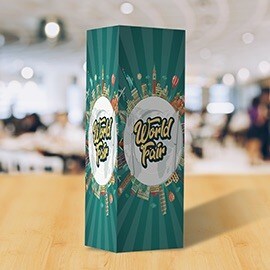 Table Talker
Add to the mood of the World Fair event with these colourful table talkers.
Download now
Your grazing table will make all your residents feel included and part of the event. It is a wonderful way to help new residents feel welcome and get to know each other, and it will also give your staff a new insight into who they are helping and where their stories started.